AEP® and EPLS Forum - Estate Planning for the 99%
Date:
Wednesday, May 18, 2022
Speaker:
Jeremiah W. Doyle IV, JD, LL.M. (taxation), LL.M. (banking law), AEP® (Distinguished)
Registered for this event? Login now to view additional event details.
This event takes place from 12:00 pm ET - 1:00 pm ET
You do not need to log in to register; click the blue "Register Now" button below to get started.
---
ABOUT THE PROGRAM:
The $12.06 million estate, gift and generation skipping tax exemption doesn't mean estate planning for most clients is unnecessary. All clients need planning - from beneficiary designations, wills, revocable trusts for probate avoidance, durable powers of attorney, health care directives, social security, insurance, gifting - the list goes on. Rather than discuss the technical, sophisticated techniques you hear at most programs, this presentation offers basic practical planning ideas that can be implemented quickly and cost effectively for most clients.
ABOUT THE PRESENTER: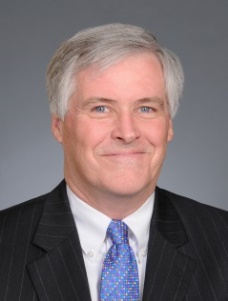 Jere Doyle is an estate planning strategist for BNY Mellon's Wealth Management group and a Senior Vice President of Bank of New York Mellon. Jere received a LL.M. in banking law and a LL.M. in taxation from Boston University School of Law, a Juris Doctor from Hamline University Law School and a BS in accounting from Providence College. He is a Fellow of the American College of Trust and Estate Counsel (ACTEC). He served as president of the Boston Estate Planning Council.

LEARNING OBJECTIVES:
Learning the importance of assembling a balance sheet for the client.

What probate is and how it can be avoided by drafting and funding a revocable trust.

Why life insurance is still important.

Why portability should be discussed with each client.

Why younger clients need advice on education planning and older clients need advice on social security and Medicare.
A recording of this session will be available following the program in the private AEP Portal.