Roundtable: The Council Nominated Accredited Estate Planner Program and it's Benefit to Your Estate Planning Council
Date:
Tuesday, April 25, 2023
It is not necessary to log in to complete your registration.
Click the BLUE "Register Now" button below to get started.

This event takes place from 2:00 pm ET - 2:30 pm ET.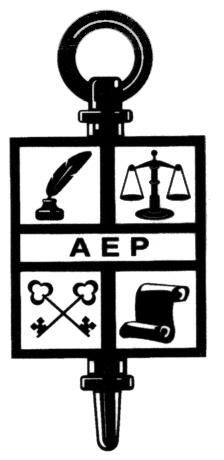 Estate planning councils affiliated with the National Association of Estate Planners & Councils have the honor of nominating qualified individuals to apply for the Accredited Estate Planner® (AEP®) designation through the "AEP® Council Nomination Program." Your council's participation in this program affirms the core value that brings all members of NAEPC together – excellence in estate planning.
The only graduate level, multi-disciplinary credential in estate planning, the AEP® designation is awarded to professionals who meet requirements of education, experience, knowledge, and professional reputation and holding the AEP® designation helps clients and colleagues understand the designee's commitment to the collaborative approach to estate planning. Individuals must meet strict requirements to be considered for a council nomination and applicants must meet stringent qualifications and commit to ongoing recertification requirements.
Council leaders are invited to attend to:
Learn the "nuts and bolts" of the Accredited Estate Planner® designation program
Gain an understanding of how the council nomination program works and how its requirements differ from that of the a self-nomination
Address how participation in the program benefits your council and its members
Learn about a $500 stipend available to councils that host an AEP® informational reception (virtually or in person) and explore ideas for successful events